Our Business
We commit ourselves to creating meaningful values through hyper-efficient air travel supply solutions so that the travel merchants can sell & serve air travel products better.
Our Ambition
To enable a thousand travel businesses to succeed by 2024.
When we say all-in-one, we really meant it
Harness the True Power of Air Ticket Supply Chain
We are a flight ticket wholesaler
We are a travel tech provider
We are an operation expert
We are an agent serving agents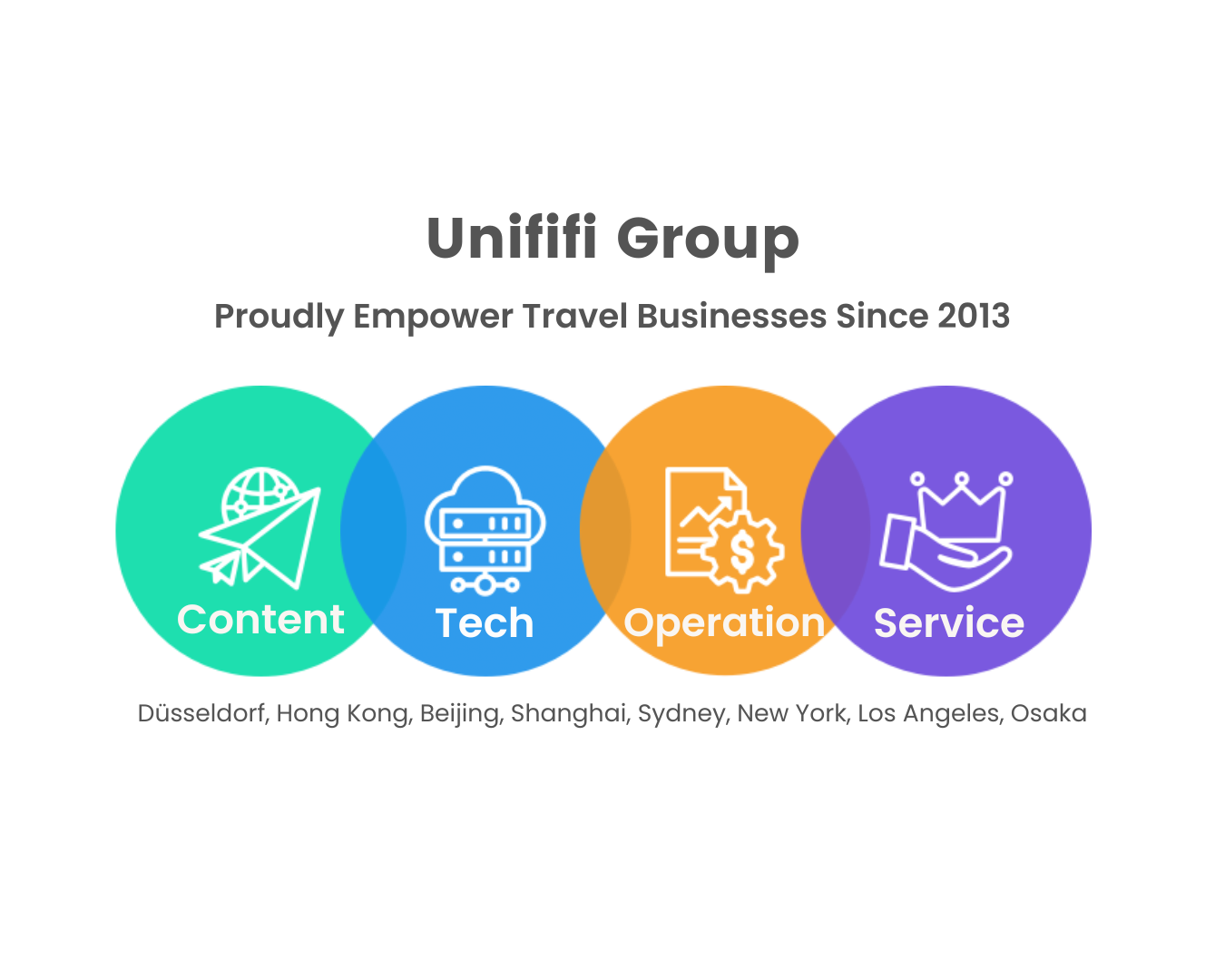 Our Journey to Date
No better transformation example is more convincible than our growth path.
Starting as a Chinese Outbound Tourism Agency in Germany in 2013, UNIFIFI soon started the development of its air consolidator solution to improve the inefficiency of travel supply chains. Then, in January 2019, with the launch of Unififi Cloud, we turned our core business into a 'ticketing-as-a-service' to empower more travel merchants to embrace digital traveler demands better than ever.
2013 - 2016
Established in Europe, Australia, and New Zealand to serve the explosive Chinese outbound demands in leisure & business
Sept. 2013 - Hao-You Consulting und Service GmbH was established in

Düsseldorf, Germany

Aug. 2014 - Hao-You obtained the IATA agency accreditations

2015 & 2016 - Unififi Australia and New Zealand were established with the IATA accreditations
2017 - 2018
Transformed core business to flight ticket wholesaler with furthered global capability
2017 & 2018 - Expanded our network with IATA and ARC accredited subsidiaries in Shanghai, Los Angeles, New York, and Beijing

Aug. 2017 - Unififi Global Service Center was launched to provide centralized support in EN/CN, and 24/7/365

Dec. 2017 - Unififi Tech & Operation Hub launched in Beijing
2019 - 2020
Became an established tech-driven consolidator providing integrated solutions
Jan. 2019 - launched Unififi Cloud 1.0 externally, serving our clients with aggregated GDS content.

Feb. 2019 - Jetstar Airways connected as the first new retailing airline

Oct. 2019 - Unififi Hong Kong was established as the global hub

Dec. 2019 - Directly connected with Lufthansa Group's NDC content

Jan. 2020 - IATA NDC-3 certified
Dec. 2020 - Unififi Cloud 2.0 went alive with ticketing automation in both API and Portal products.
2021 - Present
Ramping up our global footprint, aspiring to become a leading global consolidator by 2024.
March 2021 - Unififi Cloud 3.0 was released. The end-to-end shopping experience including self-service account and transaction management features made available.
March 2022 - IATA ARM Index Seller accreditation
more exciting developments ahead...follow us or

register for our newsletter

to stay tuned.
Our founders are tourism veterans from industrial, operational, and technology fields.
Unififi Group strives because we want to create meaningful value in this exciting transformation of our beloved travel industry. As a privately-owned independent company, we focus on continuously investing in pragmatic innovations and cultivating long-term partnerships that can help us grow together.
We now are a global network with 102 team members across different locations.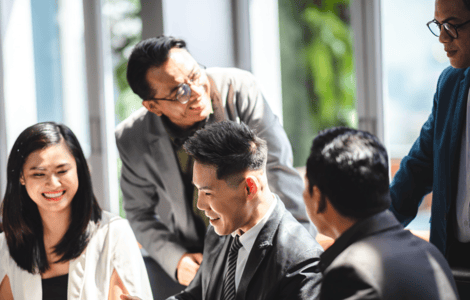 Make a Difference, Takes it All.
Together with UNIFIFI,
let's reinvent how we serve travel.