News
Mood2Travel - Our New Name
Mood2Travel - Unififi Group's German Company Name Change Announcement
---
Mood2Travel, Our New Company Name in Germany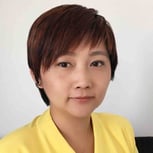 Lin GUO, Mood2Travel Managing Director
Dear Partners and Friends,
A lot has changed in the world. With our emphasis now squarely on high-performance travel consolidated distribution and retailing solutions, we are pleased to inform you that the name of our company has been officially changed from [Hao-You Consulting und Service GmbH] to [Mood2Travel Solutions GmbH].
Being the Düsseldorf-based branch as part of our mother company Unififi Group, the new company identity Mood2Travel reflects our business expansion and determination to fully leverage our capabilities in the tech-driven flight supply and fulfillment, especially with cloud-based APIConnect, AgentShop as well as the On-Demand solutions. As the next generation of flight ticket consolidated solution provider with GDS/NDC/ARM accreditations, we, as part of Unififi Group will continuously deepen our service for FSC and LCC airlines in both distributions and direct-retailing by empowering travel businesses of all sizes and shapes. Our unique all-in-one empowerment will provide unparallel value to accelerate the recovery and growth, especially with automatic issuance, ancillary selling, best-in-class b2b shopping experience, and post-sales service support.
This change has gone through all the legal requirements and has now been accepted by the German regulatory authority & IATA registry. They have updated the same in their records. Our commercial registration no: HRB 84557, VAT number DE292147421 remains unchanged.
For our existing partners and clients, please direct all correspondence, orders, invoices, etc., to this new company. Previous transactions under the old company name will automatically be transferred to the new company. Your continued cooperation and support are much appreciated!
In case you have any questions regarding this announcement, kindly reach out to me at lin.guo@mood2travel.de
Sincerely yours,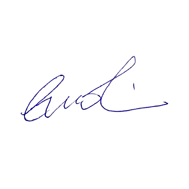 Lin Guo
Managing Director
Mood2Travel Solutions GmbH GmbH
Address: Room 301, Peter-Mueller Str. 3 40468, Dusseldorf, Germany